I love being apart of the Marine Corps (by association of course).
I was able to photograph this ceremony solely because close community stretched across the globe. A friend from Okinawa, knew this family from TBS (The Basic School) 10 years ago, who was looking for a photographer in the DC area. A call on Facebook and bam, we connected.
The thing about a War Memorial on a Saturday is tour busses – full and frequent! Just about every bus was full of Veterans. Seeing three Marines in their Blues got them excited! They were celebrities shaking hands and taking photos with everyone.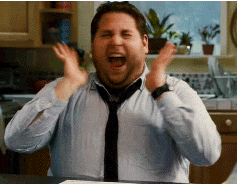 After ceremony and group photos, another tour bus rolled in. It was an Honor Flight with a Veteran of Iwo Jima! Iwo Jima is what inspired the US Marine Corps War Memorial… and the movie Flags of Our Fathers. Scroll to the bottom to see their meet & greet!
Side note: Photographically speaking it's been argued that had the flag pole in the original image not be at angle (ie if i was completely vertical or completely horizontal), the image would not have sparked such support and patriotism that it did. Its the action of the angled line that gives it power and gusto
A pinning ceremony is when someone is promoted, pinning on new rank. (Do other services call it something else??) In this particular ceremony Maj Constance was being promoted from Captain (Company Grade) to Major (Field Grade) which included change his cover (hat) from Company Grade to Field Grade.
Family gets to participate – or whoever the Marine decides/ask to pin him. Usually senior personnel or a spouse does the pinning (because there's two rank pins – one on each side). In many cases a son or daughter participates too. In this case it was all three.
Most pinnings are done in a conference room with immediate family. Or maybe in a field over looking the Pacific Ocean if you're Okinawa. My hub's was under the armory shelter where they clean the weapons.
This one wins for pomp and circumstance!
As a mom of 4 wild and crazy boys, I'm a master tickler and potty talk enthusiast. I live for the challenge of bringing a fun atmosphere to family photos! Grumpy two-year-old? Send 'em my way! I'm looking for connection, not perfection. Currently living in Quantico, VA; serving the surrounding Stafford, Woodbridge, Occoquan and surrounding Northern Virginia area. Let's get in touch!